Hello,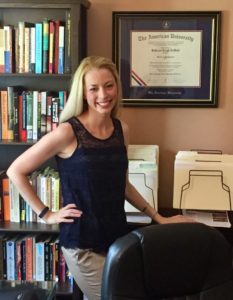 My name is Rebecca DeWolf. I am the creator of this website.
I am a historian with a Ph.D. in history from American University. I have extensive experience as an educator, researcher, and writer. My areas of expertise include European history and American history and my thematic specialties include gender and women's history, politics, and American constitutional culture.
My current book manuscript, Gendered Citizenship, explores the contours of women's civic standing in the post-suffrage era through an examination of the competing civic ideologies embedded in the conflict over the Equal Rights Amendment from 1920 to 1963.
Find me on twitter @rebs416